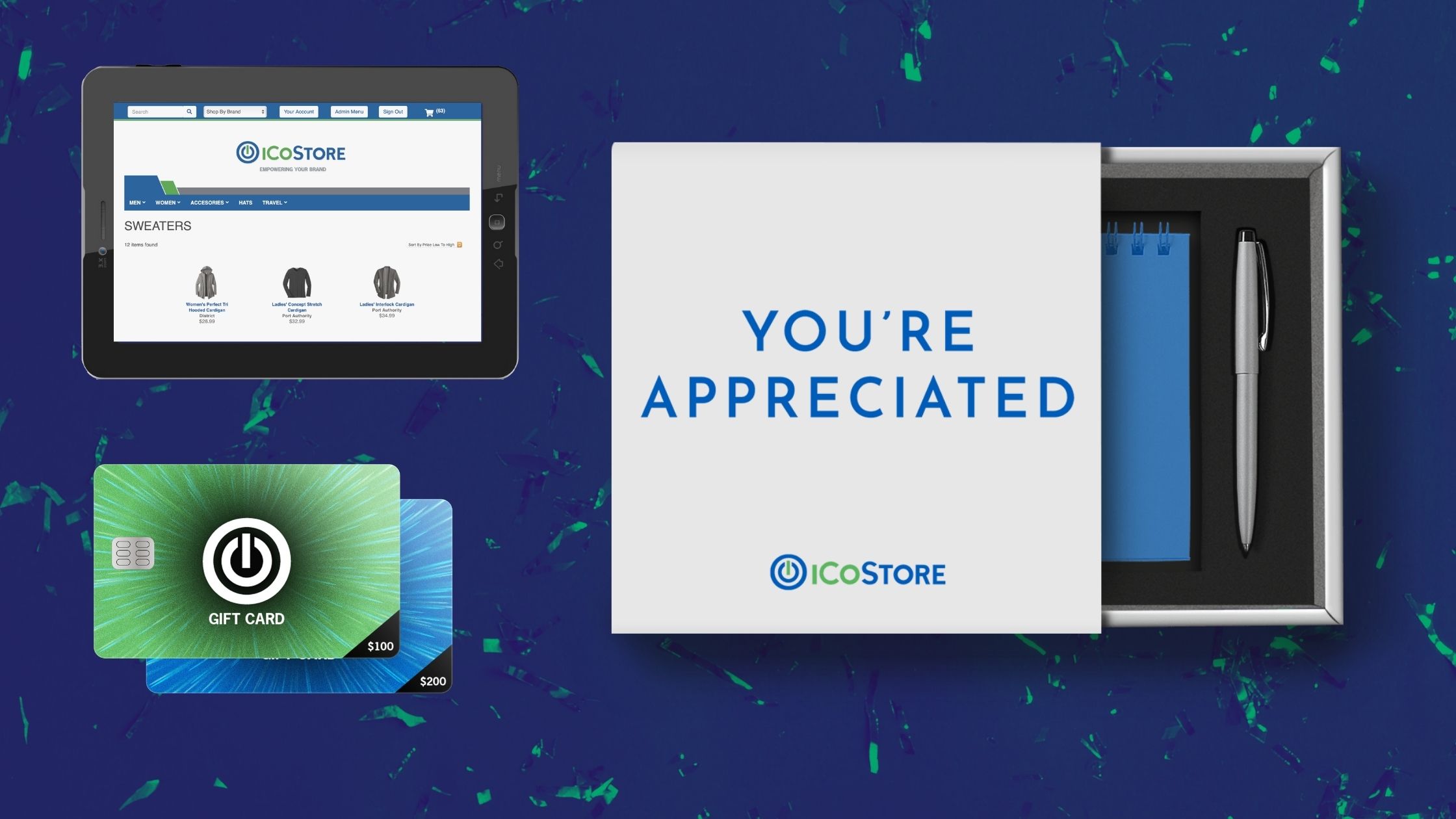 Staying engaged in 2020
Of all the changes facing our partners in 2020, we have witnessed a wide range of creativity and innovation. Our clients have shown appreciation, stayed in front of customers, and maintained engagement in various ways. As a company webstore (e-commerce) provider, we have seen increased use of:
Adding points: Employees receive money in their online accounts to purchase swag from their company store.
Kitting Projects: Packaging multiple items together and sending them to employees or customer's homes around the world.
Thank You Gifts: Showing appreciation for staff resilience and loyalty. Our suppliers have over 1 million items products to choose from.
Virtual Trade Shows: Moving spend from trade shows and conferences to the direct ordering of gifts/conference swag (and sending directly to participants).
Electronic Gift Cards: An easy way to allow staff to select their own company apparel and office items.
As we head into 2021, we anticipate these trends will continue as customer engagement and staff motivation and retainment remain fundamental challenges.
We're just a call away
Launch your online company store in weeks–not months.
480.621.4650
Contact Us