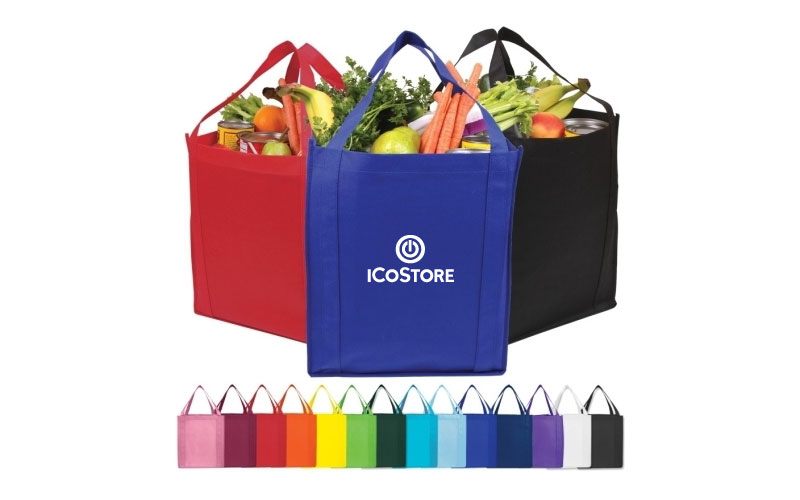 Benefits of Branded Reusable Bags
Shopping with reusable tote bags, certainly seems to be the "in" thing to do these days. You see them at almost every store you go to. It's a great item to feature your company's logo since people will continue to use them long after they've received one. But what are some other benefits to offering reusable bags for your next promotion?
1. Cost Effective
Plenty of reusable bags are available around a $1.00-$2.00 per bag price range. It just depends on the style of bag your looking for and how many pieces you plan on ordering. Not only is it cost effective for your company, it's cost effective for your recipient to have reusable bags. Sometimes stores will give incentives, such as coupons or discounts, for bringing your own reusable bags. This only further makes a reusable bag appealing to your audience.
2. Durability
Reusable totes are made from more sturdy materials such as cotton, canvas, and polyester. These textiles are made to withstand those jagged box corners and heavy canned goods. This is a keepsake promo item that will carry your logo, messaging and brand for many years to come.
3. Eco Friendly
We can't write about reusable bags and not mention that they're good for the environment. Only 1 percent of plastic bags are actually recycled. The ones that end up in landfills can take anywhere from 15-1,000 years to decompose. That's right, one-thousand years! Even just making plastic bags, can take a toll on our environment. It takes 12 million barrels of oil to manufacture the billions of plastic bags Americans use every year. Oil that can be a costly, non-renewable source. Offering reusable bags in your program or handing them out at your next event is a great start to showing the eco-conscious side of your brand. You can take it a step further and offer recycled reusable bags as well.
4. Consumer Demand
Many cities have started enacting plastic bag bans or fees to help deter the use of plastic bags. California became the first state to ban single-use plastic bags. In some cases, you can be charged a small fee for using plastic bags or for being provided with a paper bag thus creating a demand for reusable totes.
Tote bags are an inexpensive and beneficial way to promote your company. Not only are they useful but now in some cities, necessary. With the many reasons listed above, why wouldn't you want to purchase a reusable bag for your next promotion or event!
We're just a call away
Launch your online company store in weeks–not months.
480.621.4650
Contact Us