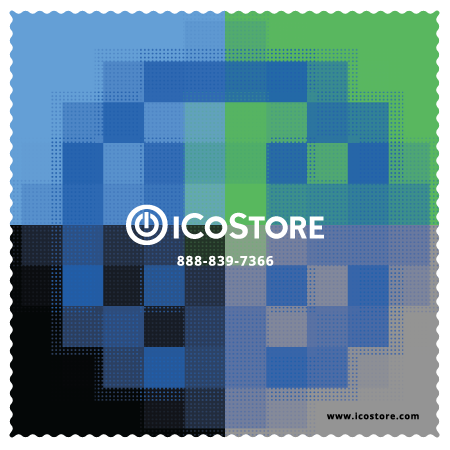 How to Use Microfiber Cloths to Stand Out
It's hard to get excited about a tiny square cloth whose primary purpose is to clean your glasses. But for those of you in the marketing department in need of an inexpensive giveaway for your next event, a microfiber cloth might be just what you need!
There are so many benefits to giving away a microfiber cloth. First, they are incredibly budget friendly. For a solid color, square cloth with a one-color imprint, you can expect to pay under a $1.00 per piece. For a full color version (which is highly recommended), you're looking at paying $1.00 and change per piece.
This leads to the second benefit being that you can put your full color logo and design on these mini billboards! If you need help with a design, we have our in-house graphics department who can mock up some ideas for you. Check out the newest iCoStore ones we just produced in the main image.
Microfiber cloths are also not limited to just cleaning your glasses. They are wonderful for cleaning all your mobile devices and desktop monitor. You can also clean the monitor on your car's dash if you have a newer car. Overall, they are just a handy item to keep with you in your car, desk drawer, purse or pocket.
Bonus Insider Tip: Opt to pay a little extra for packaging like the pouch pictured below. It's easier to distribute and you can easily slip your business card in the pouch when handing them out at a tradeshow or event.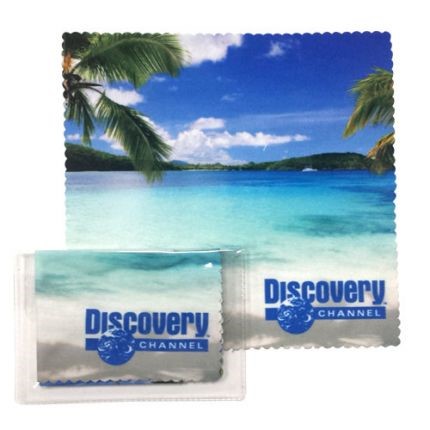 We're just a call away
Launch your online company store in weeks–not months.
480.621.4650
Contact Us