Price Increases Due to Global Supply Chain Challenges
Increases in cost of goods are coming and unfortunately unavoidable. You may have already felt the effects in the past few months of the global supply chain challenges. From the congested ports to tariff increases, it seems like the global supply chain is currently out of balance.
Because of these challenges, consumers in both the B2B and B2C market will see increased prices in the coming months.
Here is an infographic showing the reason apparel prices are increasing: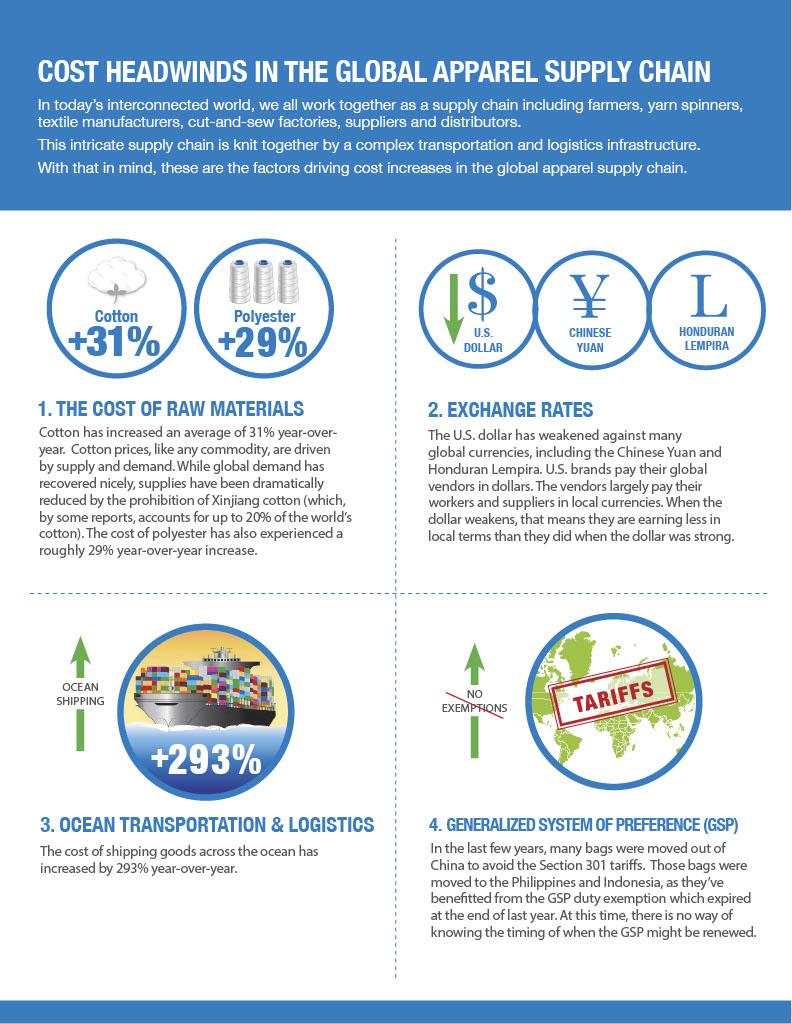 We're just a call away
Launch your online company store in weeks–not months.
480.621.4650
Contact Us