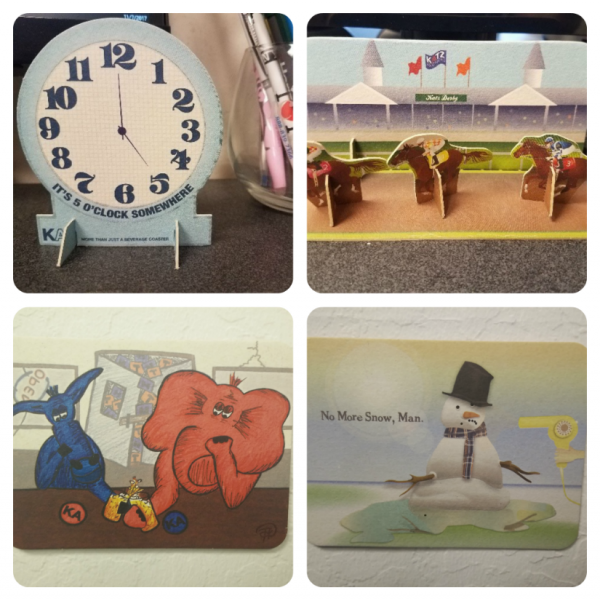 Coasters: Your Next Best Promotion
Once a month, when the mail arrives and there is a little envelope with my name on it, I run to my coworkers' offices and let them know we have received our monthly mailer! I'm not sure I've ever been so excited to get mail. But for the past 7 months I have received a coaster from one of our suppliers and they are witty, creative and I can't wait to see what they come up with next.
I know it's been 7 months, not because I have been keeping track but because they are all still sitting on my desk or hanging on my wall. I can't think of a better way to market yourself. Every single day, I see these coasters and I think of the company that sent them. Most of them are "more than just a beverage coaster", they are die cut and assembled into a fun pop up like some of the ones shown above. I don't even necessarily use them for their functional purpose, but merely for decoration.
So, when thinking about how to get people to remember your name or think about you for services, get creative, get fun and don't be afraid to be a little different. Coasters are not only very affordable, but they are a great direct mail piece since they ship out flat. For your next promotion, give something people will remember or better yet something they will love and keep!
Some of my favorites are in the picture above! Let us know if you are interested in a custom coaster.
We're just a call away
Launch your online company store in weeks–not months.
480.621.4650
Contact Us